Un parche de gran importancia
The Far Edge of Fate presenta nuevos contenidos en forma de escenarios y lugares de exploración, como territorios controlados por el Imperio Garlean y las tres ciudades estados de Eorzea. La mazmorra de Sohm Al volverá a estar presente y se añade el siguiente capítulo de la línea argumental de Shadows of Mhach.
los jugadores esperan con ansia el 20 de junio, fecha del lanzamiento de nuestro segundo gran paquete de expansión Stormblood, ¡pero hay mucho por disfrutar antes de que llegue ese momento! ¡Hoy sale a la venta el nuevo parche 3.5 de actualización a gran escala, The Far Edge of Fate, con muchísimos contenidos nuevos! Vive las nuevas misiones de la historia principal, que comienzan guiando a los aventureros por los eventos de Stormblood, dos nuevas mazmorras y un desafío contra el último miembro de la Warring Triad (Tríada en Guerra). Además se incluye una función para formar equipos con jugadores de otros mundos, las actualizaciones de sistema que más nos habéis demandado y mucho más.
La diversión no termina aquí. ¡La fecha de lanzamiento de la segunda parte del parche 3.5 está prevista para marzo, con mucho más contenido por llegar!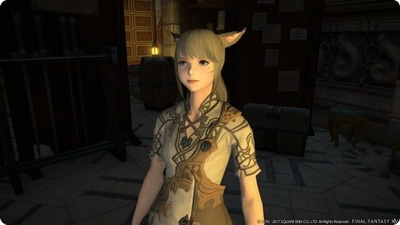 Continúa la historia principal
La amenaza de los Warriors of Darkness (Guerreros de la Oscuridad) ha desaparecido. Encuentros inesperados alivian las penas de las despedidas agridulces. Y con nuevas fuerzas en sus filas tras la iniciación oficial de Alisaie y Krile, los Scions of the Seventh Dawn (Totemas del Séptimo Amanecer) parten una vez más por la senda del destino, con la mirada fija en horizontes lejanos.
El último pilar de la Warring Triad (Tríada en Guerra) te espera: el demonio Zurvan
Adorado por una raza de criaturas con aspecto de centauro en Meracydia, este eikon se manifiesta en el plano físico como la encarnación de la victoria eterna. Pero a pesar de su fuerza divina, Zurvan cayó y fue hecho preso. Tras cinco mil años languideciendo en su celda de Allagan, sus ansias de justicia no hacen sino aumentar con cada milenio que pasa…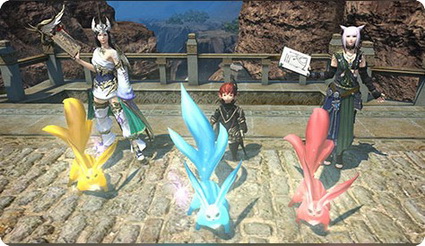 El Party Finder ha aprendido una nueva habilidad: la extensión a otros mundos
El sistema Party Finder ya no es único para un solo mundo. ¡A partir del parche 3.5, los jugadores pueden reclutar compañeros de aventuras de otros mundos en el mismo centro de datos! Si prefieres limitar los reclutamientos a un pequeño grupo de amigos, también puedes usar una contraseña de grupo. Aunque estén en el otro lado del mundo, jugar con tus amigos nunca ha sido tan sencillo.
Esto es solo un primer avance de los nuevos contenidos que llegarán al juego con el parche 3.5.