No cesan los contenidos que Square Enix dispone para Final Fantasy XIV. Ya os lo comentamos en su momento cuando os hablamos de la actualización 4.15, pero la versión que saldrá en las próximas semanas, la 4.2, no hace sino corroborar lo que ya os anunciamos por aquel entonces. Para hacer la espera más llevadera hasta que salga esta, los autores del juego han decidido publicar una pequeña pero completa galería de capturas con la que saciar el ansia de los jugadores de la obra online.
Por un lado, se puede contemplar parte de las dos nuevas mazmorras que traerá consigo esta puesta al día, que responderá al nombre de Rise of a New Sun -algo así como El Amanecer de un Nuevo Sol-. La primera de ellas, Hell's Lid, tendrá una temática claramente enfocada a entornos repletos de lava, donde los enemigos albergarán las características caloríficas que podrían esperarse de un sitio como el mismísimo Infierno. En cuanto a la segunda, se trata de la versión difícil de The Fractal Continuum, que no sólo aumenta la dificultad de los enemigos de la misma, sino que prosigue el mapeado y supone una continuación de facto de su contraposición fácil.
Tras estas imágenes, se encuentra un pequeño adelanto del equipo, las armaduras que podréis ganar si superáis estos dos nuevos encuentros citados. Hay variedad para todos los tipos de personajes que hayáis decidido haceros, por lo que nadie se quedará desprovisto de su recompensa.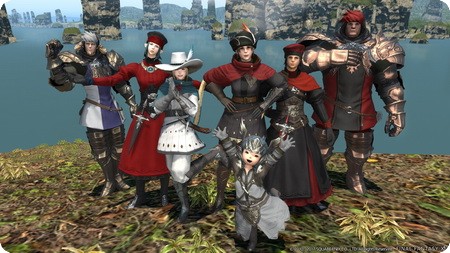 La versión 4.2, que aportará otras novedades además de las expuestas en esta noticia -prolongación del modo Historia, misiones secundarias, la raid Omega: Sigmascape o la renovación de ciertos roles como principal reclamo-, llegará en algún momento de finales del mes de enero venidero. ¿El día exacto? Se desconoce todavía.
Final Fantasy XIV: A Realm Reborn puede disfrutarse, desde hace largo tiempo, tanto en PlayStation 4 como en PC. No obstante, todas las señales indican que son varias las voces que siguen pensando que Xbox One y Nintendo Switch deberían recibir su propia versión.